DR ADRIAN WALKER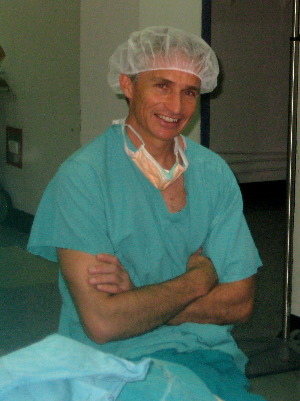 MBBS, FRACP (paediatrics), FANZCA Consultant Anaesthetist and Consultant Paediatrician.

Dr Walker's undergraduate training was at The University of Tasmania, followed by further fellowship training in the field of Paediatrics at The Royal Children's Hospital, Melbourne and a subsequent change of specialities culminating in the attainment of a Fellowship in Anaesthesia, with sub-specialisation in Paediatric Anaesthesia.
He currently has appointments at:
- The Sydney Children's Hospital,
- Prince of Wales Hospital,
- Prince of Wales Private Hospital,
- St George Private and
- St Lukes Private.
Dr Walker and I have been working together since 2005 at the Prince of Wales Private Hospital . He has accompanied me on multiple trips to Fiji as part of our Orthopaedic outreach trips to Lautoka Hospital. 

He has significant expertise in the use of Regional Anaesthesia using ultrasound guidance for post operative pain relief. 
 

Contact Details:

Eastern Suburbs Anaesthetics
803/3 Waverly St,
Bondi Junction NSW 2022
PO Box 611,
Bondi Junction NSW 1355
Phone us on:
(02) 9389 6600 or (02) 9389 6722