Sydney Orthopaedic Specialists
Suite 11, Level 7
Prince of Wales Private Hospital
Barker Street
Randwick   NSW    2031

Telephone:  02 9650 4382

Fax: 02 9650 4375

E-mail: This email address is being protected from spambots. You need JavaScript enabled to view it.
Appointment Availability: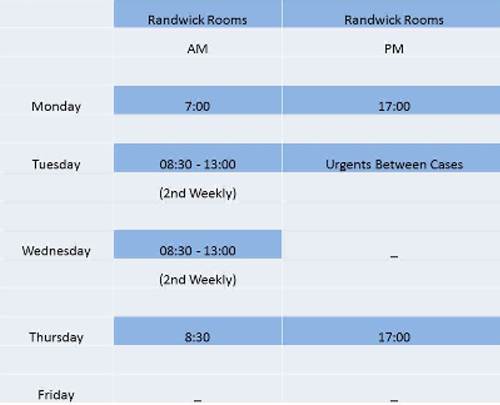 Parking
Park on Level B4 of the Prince of Wales Car Park.    
Entry off Barker Street at the roundabout.  Catch the POW PRIVATE LIFTS to Level 7.
Note – The lifts only go to the ground floor from  Parking levels B1 – B 3 and you have to then enter the building and catch a separate lift to Level 7.
It is preferable to drive down to level B 4 – There is a direct lift to the 7th Floor.

Interactive Map